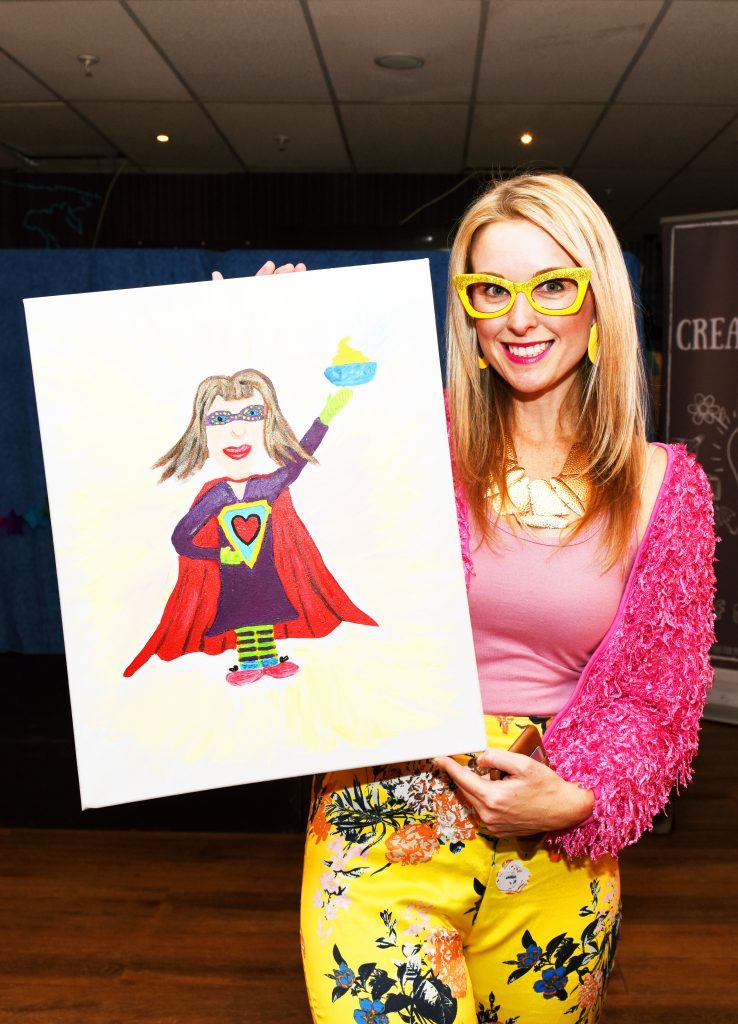 Doodle Your Future was invited to share their creativity with the children of employees at MMI Holdings in Centurion. The creative programme was filled to the brim with Educational Theatre, storytelling and Doodling with the theme "SUPERHERO".
"We want to teach our children how important it is to acknowledge the superheroes in our lives. They come in all shapes and sizes and more often than not without the cape or flying car. We forget the work that goes into filling the big shoes of a mom, dad or ugogo. We wanted the children to appreciate and understand how lucky they are to have loving caring parents. There are many children out there who don't have the luxury of this family bond and love." Miss Positive Pants
WHAT HAPPENED ON THE DAY?
Miss Positive Pants and George from the School of Positivity arrived in high spirits to engage with the children. Through a fun interactive show, the children started to wonder about their own parent's super powers which includes cooking, driving cars and cleaning homes to name a few. The children had the opportunity to draw their superhero parents and also share their stories and experiences through the form of art therapy. Their beautiful doodles will form part of the book that will be shared with the company and Little Doodlers. With all the excitement the children also had time to interact with Miss Positive Pants and George learning more about superheroes and all the good things that happen in South Africa, because of our very own heroes.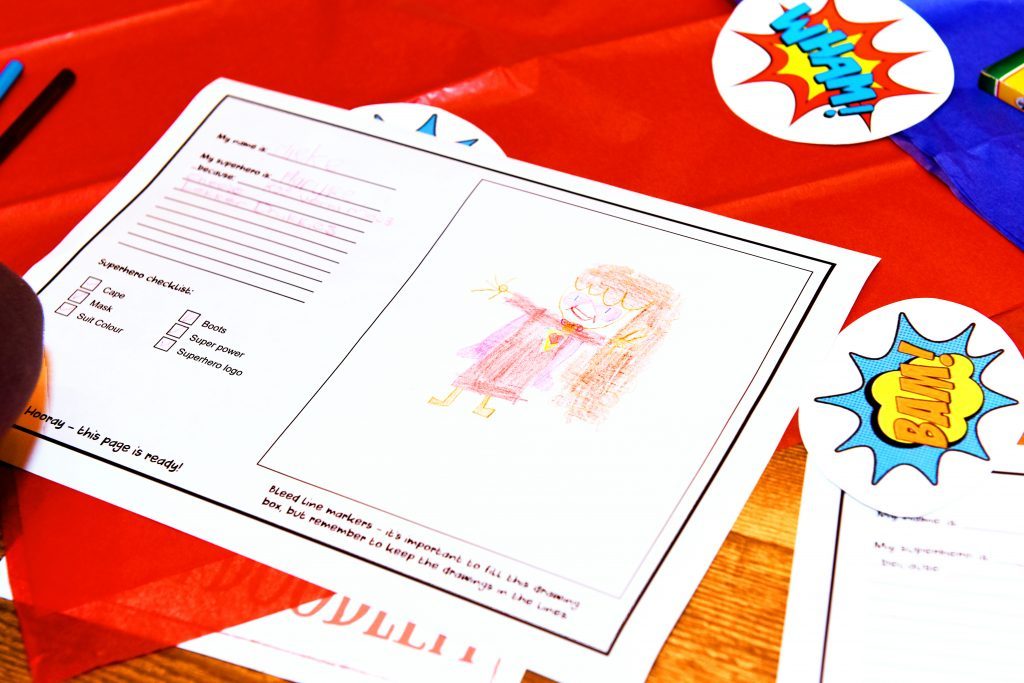 The evening excitement ended with the children having refreshments and dinner before heading home with their "Superhero".
Thank you Momentum Metropolitan for believing in us and becoming Doodle Heroes to our very own Little Doodlers!
If you would like to become a Doodle hero and help us change the lives of orphaned and vulnerable children then please contact us! We would love to share good news stories with you.